It's Time to Show the World Who You Really Are
Don't keep asking permission to live the life you were born to live. The time is NOW
You May Be Thinking:
Believe me when I tell you that my team and I have had these same thoughts..

 "If I only had more support"
 
"What if I Fail"
 
"I've let too much time pass, it's impossible to begin now

"
 "I don't know where to begin"
 "What will my family and friends think of me"
 "Perhaps I'm just regular and I don't have something unique"
Illuminate

the possibilities…

Before you leave this class, I commit to doing several things for you.
With your help, I'm going to guide you to discover how to create the life you were born to live.

  In this training, you will learn:
how to hone in on who you really are.
You will be guided inward to amplified self-awareness.
You will discover tools and abilities that you never knew existed within you.
You will see how finding who you are, following your inner guidance, and following your heart is the most profitable decision you can make for your financial future, your happiness, and your peace.
Learn how to identify and remove the barriers that have held you back from living the life you were born to live.
How to get out of the limitations of your mind.
Get clear on where you belong and how to get there.
Rediscover who you are by looking through renewed lenses.
Learn how to quiet the noise of the world and focus inward to seek and gain the ability to create change and the life you want.
Discover untapped potential.
Learn how to focus on the Big Dream when your immediate needs are so pressingly demanding.
Identify & Remove the barriers that were holding you back from the Vision of who you Truly Are.
Discover an Unlimited number of assets & tools you already have.
Discover how your purpose/mission/assignment is Necessary and too important not to pursue.
I'll show you how to access your "Sweet Spot." The place inside you where you're most prosperous, most peaceful, more authentically you
Everyone is born Great! 95% of us just lost sight of who we are thus, where we belong. A Fish can't be great outside of water, no more than a bird out of the sky. We can't operate within our fullest capabilities outside of what I like to call our individual "Sweet Spot" everyone has one and I'm going to help you hone in on yours and guide you how to get back there.
Shift the Way You See You.
When you change how you see your place in the world is when the world changes around you
I know the feeling….wanting to do something and can't. Wanting to become more but you have NO idea what it is I know the frustration of feeling as though you're living someone's else's life but you don't know how to begin finding out what your life really looks like
The number one thing people are controlled by are the perception of themselves. So how do we change the perception of self??
Learn. Unlearn. Relearn.
Unlearn the misconception of what you've been taught of being powerless, insignificant, invaluable, replaceable. Unlearn the belief that you are common and that your situation is hopeless. Unlearn the belief that you are waiting for something in order to live the life you thought possible. Unlearn the belief that you are not the one in control of deciding how your life will be lived.
Relearn the truth. You are who you believe yourself to be.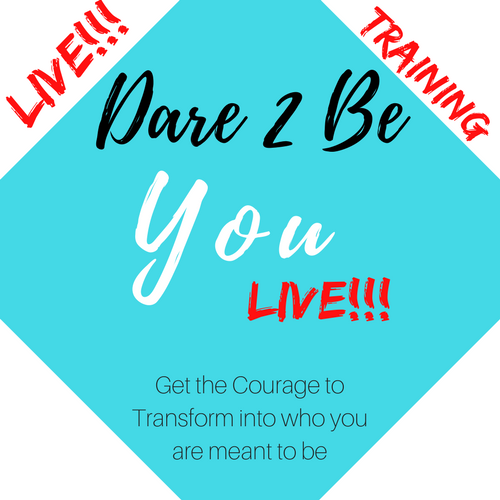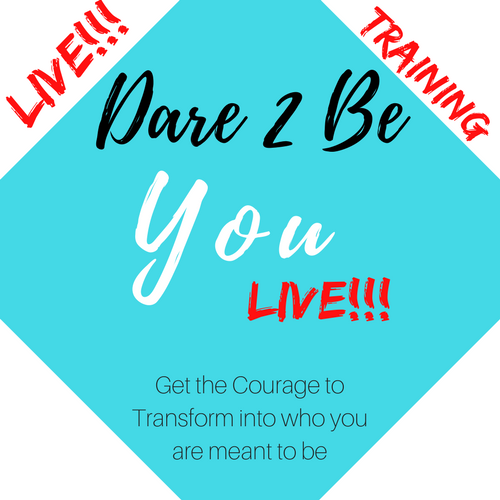 Come join us at the live Transformation life training taught by Author, Speaker, & transformational specialist Andrea Thompson. See the link below for dates and times
Small Intimate group settings
Live Q&A session included
Interactive workshop and take home worksheets to keep you on track
Let's have a look at what you can expect
A full line of transformation. Step-by-step

Why you aren't there already: If you aren't where you want to be in your life it's not because of bad luck or your background or your financial status, it's because of something you can be doing differently.
Identify what the barriers are so that we can remove them and move forward.
What steps to take when you've lost your way: The problem isn't in getting lost, the problem is when we stay there. We'll help you find your way back on track.
Understanding your Value in this world.
Get Clarity of who you are, where you belong, where you're going and receive the guidance on how to get there.
Your Purpose is Necessary.
The world is waiting for you to realize who you are.
Development of your talents and skills.
Identify the endless treasures you already have
You are the riches person in the room, you just haven't known it. Until NOW.
Turn your Lead into Gold
Endless opportunities are within arm's length.

Remove negative thought process,
taking off the old identity.
Brain surgery on the perception of self.
Begin where you are with what you already have.
It's never too late or too early to begin.
You already have the gift, here is how you illuminate it and share it with the world.
Skill vs. Talent. Learn the difference and why you haven't fulfilled your goals yet.
How to develop your talent and design your skill
Learn how following your heart is the most profitable thing you can do.
Learn the worth of your skill set in the marketplace and how to maximize on it.

Make the decision this day who you are and how your life will be lived.
Develop a systematic action plan to get to the destination within your heart.
Learn how to focus on your goals when your immediate needs are so pressingly demanding
Making the transition
Accepting the higher level of who you thought you were.
How to welcome the change and allow the transformation
How to Open both arms to receive the harvest that has grown for you.
Introduce the world to who you really are.
Reveal to yourself all the endless things you can do and create.
Creating a new paradigm of your life
Transform into who you want to be, not conforming into who you were raised to be.
Turn yourself all the way on!!
This is not Motivation. This is Transformation.
We've added some extra's for you just to show you how committed we are to your life transformation.
Belief
We believe in you. To prove that, we're dedicated to helping you reach your goals.
Tools
Included in this training class are plug-n-play worksheets that keeps you on track along the way.
Support
Often times we just need to get out of our own way. You are so close to what you want, we will guide you on how to reach out and grab it.
Inspiration
Come and get the fuel you need by being in a room with others who share your same feelings. Be a part of learning how others just like you were able to transform their lives. 
Guidance
Every training should include a RoadMap, what's the point of going on a journey without a Road-Map. No worries, we've got you covered.
Empowerment
The power to change anything in your life is in your hands, come get empowered with the necessary tools, strategies, inspiration to transform your life.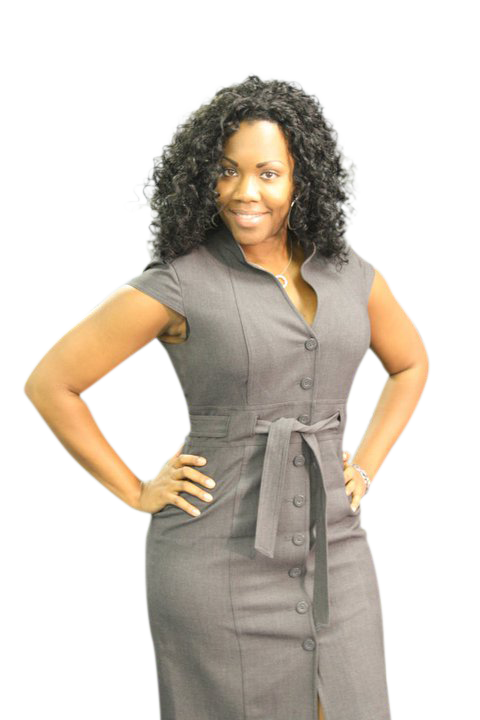 Here Is Why I created this training
For so long I've chased opportunity. I was anxious to meet the right person, anxious for the promotion, anxious to get with a reputable company. Anxious, always seeking approval from someone else. Feeling like I wasn't enough all by myself.  My perception of myself was Incomplete. I felt Incomplete. Never enough and never whole. Never adequate. The perception I had of myself was all backward and no matter what I did, nothing changed until I changed the way I saw myself and my place in this world. For so long I sought out validation in others until I set out on a long journey of self-discovery and what I found was life-changing. I went on the focused mission to share what I learned that completely revolutionized my life in the NOW. From that experience, I birthed the self-help publication titled "How in the Hell Do I Make it out of this Storm!?!"  I birthed many workshops, seminars, and this life transformation training.
Who Am I?
Creator of Andrea Empowers Learning Academy
Life Transformation Specialist
Empowerment Speaker

 

Mother of 2 beautiful girls